With global revenues topping more than $1 billion every year, it's no surprise that a number of celebrities, athletes and personalities are investing so heavily in esports!
The competitive element of esports is in rude health, with professional teams competing in tournaments held all over the world.
Popular games like Dota 2, CS:GO, League of Legends and FIFA are just some of the options available, and it was telling that many professional footballers and athletes turned to esports for their competitive fix during the COVID-19 pandemic.
Goldman Sachs have predicted that the audience for live esports could reach 276 million – that would make it a bigger 'product' than many other popular competitions like the Premier League and the NFL.
So which famous people are smartly investing in esports right now?
1.
Will Smith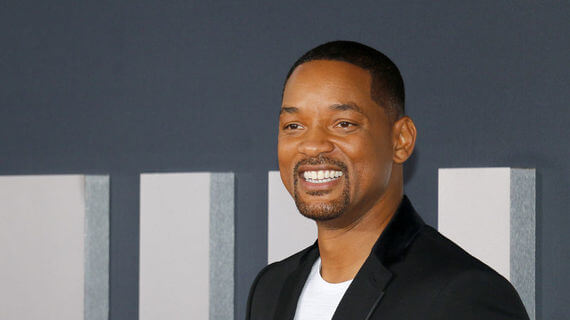 When he's not acting or occasionally rapping, Will Smith makes a series of investments via his Dreamers Fund.
Recently, that has included a move into esports, with the I Am Legend actor ploughing a considerable chunk into Gen G.
They are essentially a parent company that own a number of different esports teams, including Seoul Dynasty in the world of professional Overwatch competition.
2.
Michael Jordan
The basketball legend has already started to invest some of his considerable earnings back into the sport which made his name, having become the main owner of the Charlotte Hornets franchise.
Jordan and his team of investors – which includes the Washington Wizards owner Ted Leonsis – have also sunk a cool $26 million into the esports franchise aXiomatic Gaming, whose outfits include the ultra-successful Team Liquid.
Esports is a fast-growing, international industry. I'm excited to expand my sports equity portfolio through my investment in aXiomatic
3.
Drake
You probably know him best as a Grammy Award winning rapper, but Drake also has a side passion for video games too.
You may have seen his Twitch video in which he played Fortnite with Tyler 'Ninja' Blevins – a live stream that yielded 635,000 viewers at its peak.
And now Drake has cemented that with a considerable investment in the esports franchise 100 Thieves, teaming up with Justin Bieber's manager Scooter Braun to take control of the company.
He also owns a share of Player's Lounge, a brand that creates esports competitions in the New York area.
4.
Mike Tyson
The former 'Baddest Man on the Planet' is rumoured to be considering a comeback to boxing, but in the meantime he will have his hands full as a leading esports investor.
He has acquired a stake in the Fade 2 Karma brand, which is a team of Hearthstone players and other live streamers from around the world.
Tyson will be a producer of the firm's content and has overseen the construction of The Ranch House, a streaming and production studio.
5.
Sean 'P Diddy' Combs
There is a clear link between music and esports because Sean Combs – formerly known as 'Puff Daddy' and a series of other aliases – has also invested.
The rapper sunk $30 million into PlayVS, a high school esports league which hosts competitions and has devised a system of collegiate scholarships in esports gaming.
Diddy is a known philanthropist, and joining him in the PlayVS venture are Kevin Lin, the co-founder of Twitch, NBA star Russell Okung and a consortium made up of representatives from the San Francisco 49'ers.
6.
Steph Curry
He may be one of the finest basketball players ever to lace his boots, but Steph Curry also finds some spare time to invest in his other passions in life.
The two-time NBA MVP linked up with his Golden State Warriors teammate Andre Iguodala to invest in the esports brand TSM, who compete professionally in Fortnite, League of Legends and other games.
They spent $37 million along with a group of investors in the firm, which highlights how committed they are.
7.
Kevin Durant
Basketball players seem to love esports, and Kevin Durant – something of a tech entrepreneur – has started to push his considerable wealth into the industry.
The Durant Company invests in technology firms in Silicon Valley and beyond, and he added to his portfolio when he acquired a huge $38 million stake in Vision Esports, a gaming platform on which players can enjoy their favourite games while trying to win cash prizes.
Vision are also one of the leading competitive esports teams too, particularly in CS:GO, so Durant will be hoping they can land some considerable prize money in the near future!
8.
Odell Beckham Jr
Having signed a $95 million deal with the New York Giants, it would be fair to say that Odell Beckham Jr has plenty of spare cash to spend.
The wide receiver is a known gamer who once took on the rapper A$AP Rocky in a televised FIFA match, and has spoken of his love of video games that began in childhood.
And now he, like Durant, has invested in Vision Esports, a platform which many in the industry consider to be one of the leading lights of esports gaming for the future.